What is healing? Is it of the body or the mind? Will the body reflect the healing of the mind?
In the video below, David Hoffmeister shares many beautiful healing parables that demonstrates how the Spirit cares deeply about healing. True spiritual healing is a change of perception but you can be guided to be helpful in so many ways. This is A Course in Miracles - inspired healing talk of extending the joy of Love in Argentina, Columbia and the USA. When you are ready, the Holy Spirit will let the Presence of Love pour through you. Your joy will radiate and the healing of your mind will offer comfort to the world.
Key Points From This Healing Video
There is nothing wrong with the temporary use of magic to alleviate pain and suffering. Yet there is a solution that will bring eternal relief. Mary Baker Eddy said to pray first; to use the power of the mind. Become consistently miracle-minded to heal your fragmented perception. The ultimate goal is not symptom removal but Awakening.

"Healing really is not of the body. But there is nothing wrong with magically, temporarily easing pains and discomforts. That has its helpfulness. Jesus was even working on dictating and helping to illustrate a healing machine. It never was completed. There were actually early blueprints, coming from Jesus, for a healing machine. He just knows that there is a solution that will bring eternal relief, and that is what he is here to teach and demonstrate to us. There's no problem with magic."
Turn to God first. Use the power of your mind. There is nothing wrong with magic, but when you do the mind training, you approach a state of mind in which you do not need the magical, worldly, temporary cures. Magical healing—using symbols on the screen—is temporary. The Cure—Atonement—is eternal. The Cure is a state of mind.
Healing is not of the body, it is of the mind! Atonement shows you that the whole world is awake with you. That is the state of true empathy. As Spirit pours through, you are guided to shine the light. The Holy Spirit tells you what to say and do.

Holy encounters are perfectly arranged. When you offer the presence of Love, whatever you say and do is the most perfect thing for the whole universe. You might not know what the purpose is, as it is happening. It is perfectly orchestrated. Trust Spirit to know what everybody needs.
The healing of your mind is a huge undertaking. It takes vigilance, determination, and great patience. It is well worth it! As Jesus teaches, "A tranquil mind is no little gift." M-20.6 As you heal your mind, you seem to offer comfort to people around you. It is very joyous! The world reflects your state of mind. The whole world is a reflection. The Holy Spirit lifts you up into your natural state of happiness.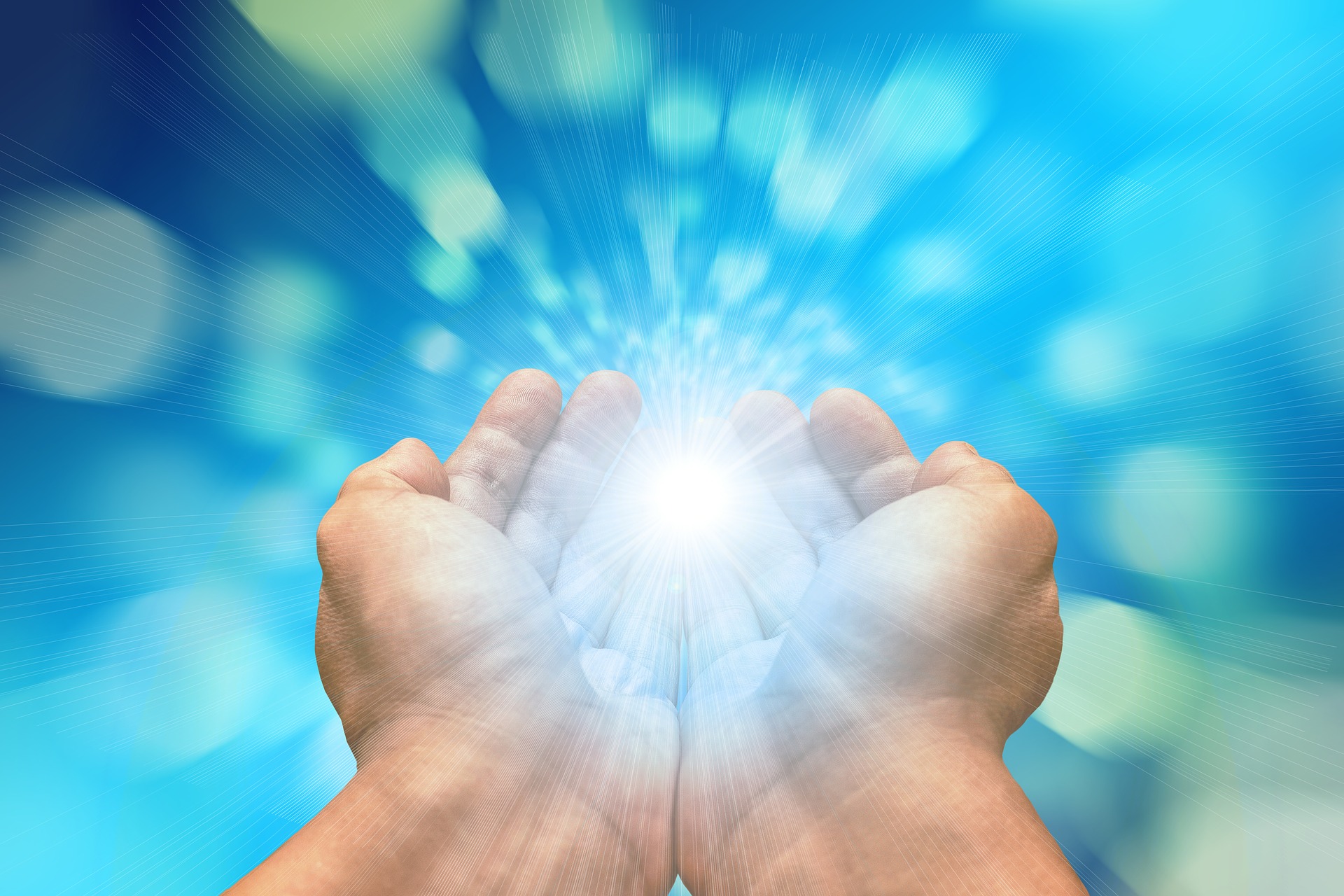 A Course in Miracles Now on Healing